Secret of Sharks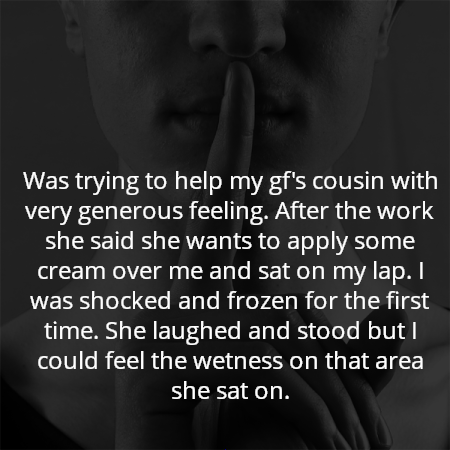 Was trying to help my gf's cousin with very generous feeling. After the work she said she wants to apply some cream over me and sat on my lap. I was shocked and frozen for the first time. She laughed and stood but I could feel the wetness on that area she sat on.

Sharks (27 )
71.17% secret
Comments

Froggy1971
Prob gets off teasing you.
2023-01-03T17:41:12+01:00 ago

Yousif77
I got turned on just by reading that tbh.
2023-01-02T21:25:30+01:00 ago

Nikla60
I can imagine the feeling especially if you like or have feelings for the person
2023-01-02T00:16:25+01:00 ago
More secrets: